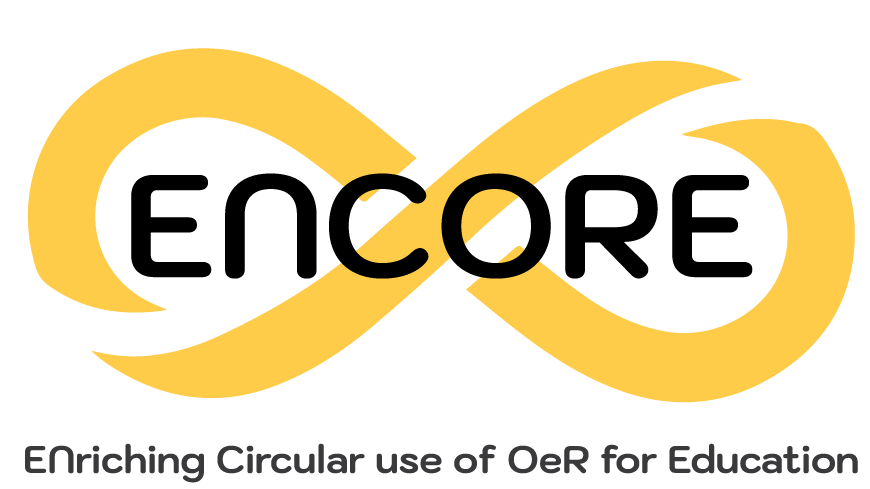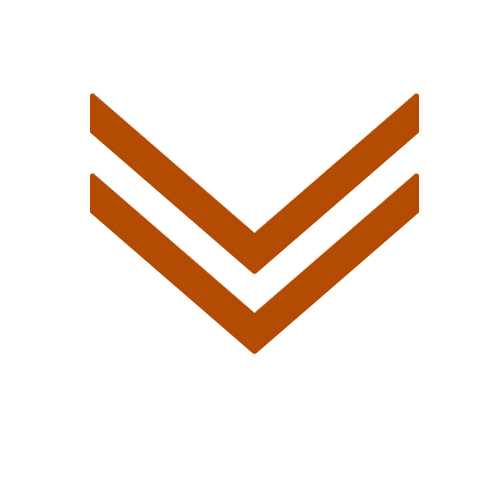 ENCORE is an innovative project that brings together cutting-edge data-driven techniques, and a qualitative pedagogical approach to foster the use of OERs and existing taxonomy of skills- ESCO to produce resources for teachers
---
ENCORE in a nutshell….
… will be able to contribute to the teaching and recognition of skills most affected by new macro trends by leveraging the knowledge enclosed in OER. This knowledge will be extracted from the text of OERs using Natural Language Processing (NLP) techniques. NLP is a field of computer science that mixes linguistics and artificial intelligence to program computers to process and analyze natural language data ("understand" the contents of documents).
The ENCORE APPROACH
mixes data-driven tools for teaching design with pedagogical guidelines; it will guide teachers towards a proper design of courses with learning outcomes linked to skills that will help students facing the macro-trends of digitalization, climate change, and post-COVID economic recovery challenges. To do so ENCORE will leverage another source of textual knowledge, ESCO (the European framework of Skills, Competences, Qualifications, and Occupations). By using NLP the OER will be analyzed and Skills detected and linked to the ones existing in ESCO. The ENCORE database will then be organized with OER on one side and with relevant skills on the other (see visual below).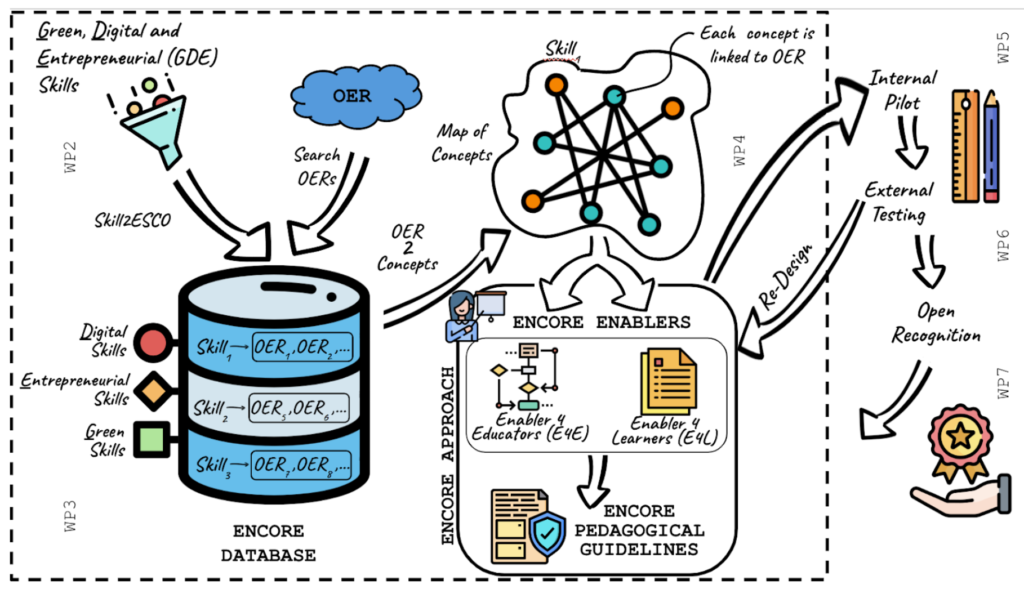 Then, the partners will move on to creating ENCORE enablers, i.e., software applications that will help teachers to design and to assess educational actions based on the ENCORE database. Courses developed using the ENCORE approach (composed of the ENCORE database, ENCORE enablers, and the ENCORE pedagogical guidelines) will be piloted inside our partnership and on a wide audience of external educators (HE, VET, and companies).
Recognition
Since ENCORE courses are digital-by-design, the partners will also implement an open recognition process, to certify the skills that will be acquired by the students. The picture above represents the process described.
Fostering new, innovative, and multidisciplinary approaches to teaching and learning
Stimulating a sense of initiative and entrepreneurial attitudes, mindset, and skills in learners, educational staff, and other workers, in line with the Entrepreneurship Competence Framework
Improving the quality and relevance of skills developed and certified through education and training systems (including new skills and tackling skills mismatches)
Facilitating the flow and co-creation of knowledge between higher education and vocational education and training, research, the public sector, and the business sector